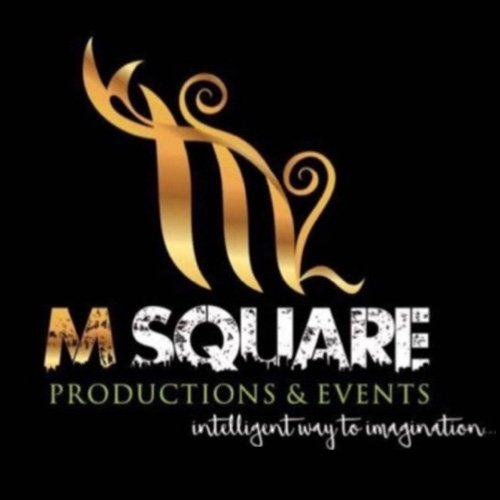 M Square and Production and Event
M Square Production & Event perfectly blends planning, design and awe-inspiring concept to lead the show as the Pioneer and Leading Production House and Event Management company in Udaipur. With its dedicated team, the company serves as one-stop-shop to organise corporate events, manage wedding ceremonies, musical events, documentaries, short movies, full length movies and other such events.
Since last many years, M Square Production & Event has organised many successful events while blending rich expertise, knowledge and professionalism to ensure there is a smooth going in organising the event right from its start to finish. We promise that all our clients stay free of worries and concerns while hosting an event as we handle all issues with utmost care, hygiene and safety.
As you enjoy a crucial and significant moment in your life, we ensure that planning remains perfect and organised the way you desire. Our goal is to make you happy and satisfied and hence we look into all aspects that need to be taken care of right from the most obvious to the finest details to accomplish our goals. We believe in creating memories to ensure you cherish them in the life ahead.
Film Line & Production Services
"Camera Rolling & Action"
M Square is the first of its kind Film & Line Production company which also serves as the Event Management Company. M Square Production & Event Producers plan and coordinate various aspects of film Production, such as the Film line production, Food & catering services, Location & permissions, Local Crew & Casting, Makeup Artists, Accommodation, Travel Services, Film Equipment Sourcing, ensuring complete safety and hygiene and many more alike.
We plan with perfection along with out talented and creative team to provide our services across Rajasthan.
Wedding Planner
"The highest happiness on earth is the happiness of marriage."
M Square Production & Event has gone synonymous with solemnising thematic weddings. Our expert team contacts and coordinates with the clients to ensure they get the best value for money service which can convert their Wedding day into a memorable one. The Wedding is always planned with perfection and executed with utmost panache and style ensuring complete safety and hygiene services.
Corporate Event
"Because in your dreams, every detail matters"
Since a corporate world is a busy world, our Production company understands the hard work and emotions involved into it and offers services which go in accordance with the clients' tastes and expectations. Many corporate events managed by us including Dealers Meet, Success Celebrations, Conferences and seminars, Award functions, Training & Motivational Programme, Corporate anniversary parties and so on have scripted a success story in the corporate world.
Theme Parties
"Exclusive events, priceless memories"
Whether you are planning a party, elegant or a casual one, outdoor or indoor, celebration parties or any other one, M Square Production & Events fits into all your needs for organising such parties while ensuring complete safety and hygiene standards. Our staff holds meetings with our clients to discuss all requirements- right from the theme of the party to the last dance at your Event to create a rock-on experience which you always wanted to have.
Wedding Venues
"An elegant events company"
We have a talented, creative & experienced team which works with utmost sincerity and dedication to provide the best Event Management services to our clients. Understanding the requirements of our clients, we provide all our services to adventure off to an exotic location to tie the knotty knot and fulfil the couple's dreams of hosting a dream Wedding, while following the safety and hygiene service.